Up & Running x Neon Vibes®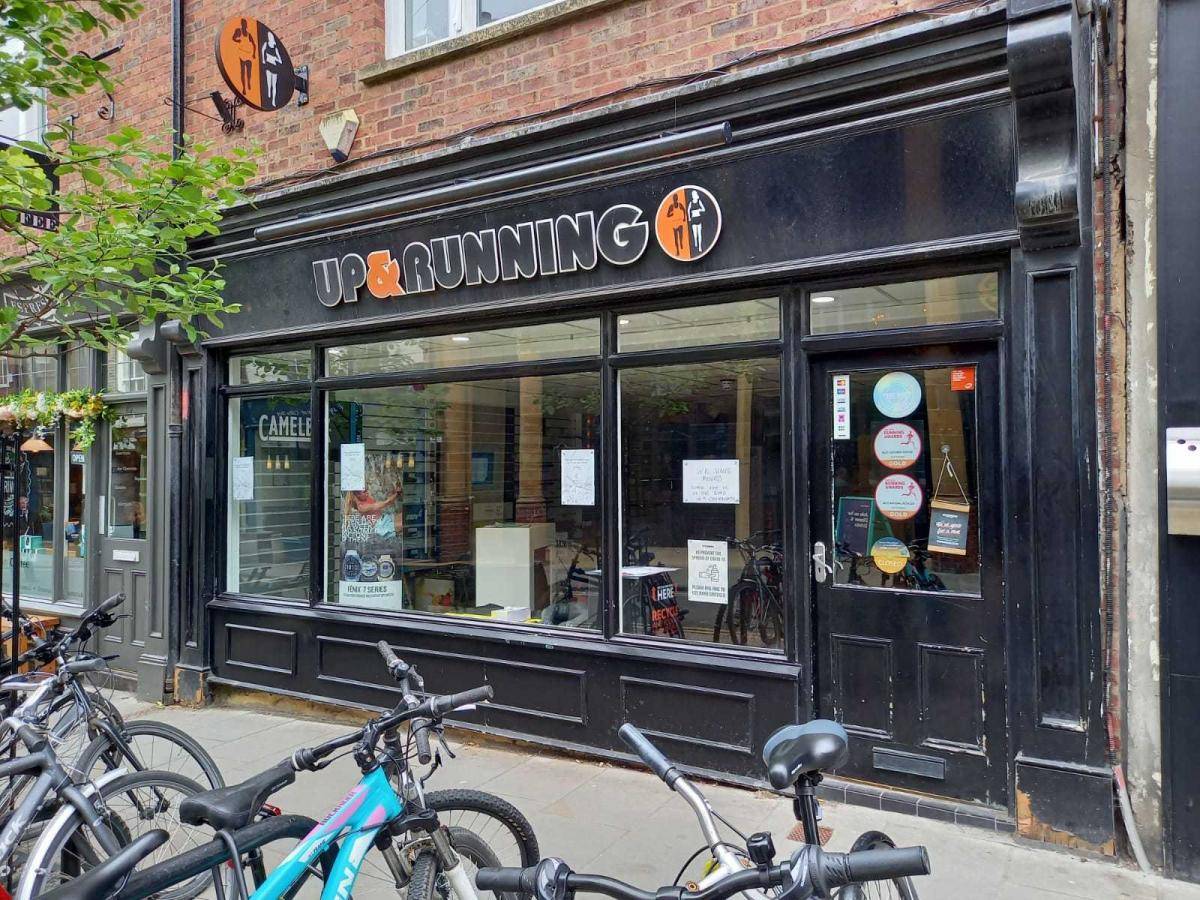 We always jump at the chance to work with our fellow Yorkshire peeps, so we were delighted to be asked by Gillian Macfarlane - co-founder of Harrogate based Up & Running - to create custom neon signs for Up & Running shops both new and old.  
A Yorkshire success story
In case you haven't yet heard of them, Up & Running is the largest independent chain of running shops in the UK. Head-quartered in the Spa Town of Harrogate; still independent and family run; now celebrating a very successful 30 years in business. A real home-grown success story and one we at Neon Vibes® very much admire – and wish to emulate.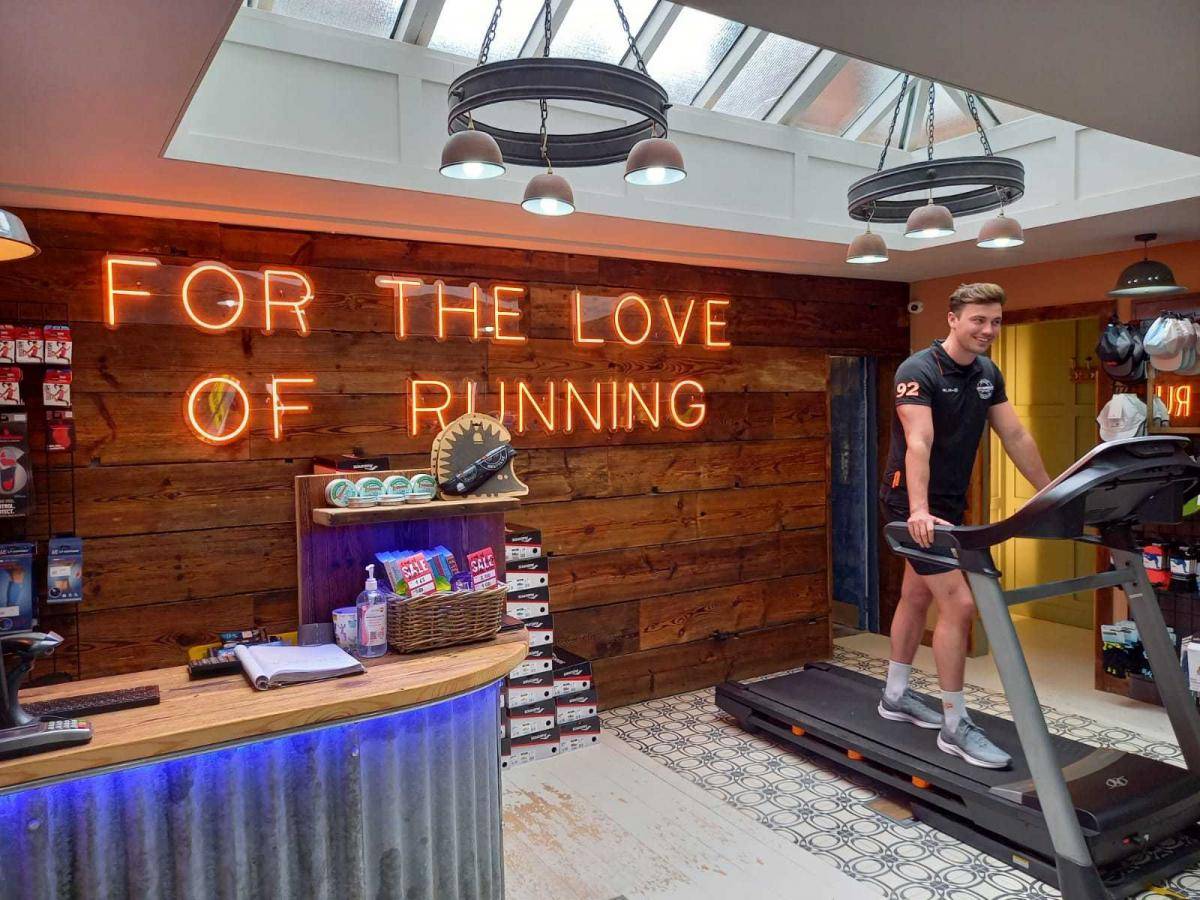 30 years, 29 shops and counting
Starting trading in June 1992, Up & Running has gone from strength to strength. From opening one small shop in Harrogate, they now have a staggering 29 shops across the UK - from Bournemouth to Edinburgh - with more in the pipeline.
It seems that remaining refreshingly true to their roots has been key part of their success, "We are the same as we were at the beginning, just 30 years older" says co-founder Gillian.
Their ethos has always been 'expertise and service' and with their 175 strong team of staff – many of whom run – they certainly know how to deliver that. It isn't surprising that they have such a strong following within the running communities, with regular free Local Running Groups, free gait analysis, a price match guarantee and a genuine passion for running.  
The Up & Running vibe in neon
In Spring 2022, focussed on opening a new store in Edinburgh, as well as relocating the York and Nottingham stores, Gillian and her team were looking for fresh ways to bring their passion for running to life.
Happily, they chose to do so with the help of some statement neon signs. We are honoured that they chose Neon Vibes®, a fellow Yorkshire-based, family-run business to create the signs.
The Up & Running team knew exactly what they wanted, all we had to do was produce and deliver something fabulous! See for yourself…what do you think?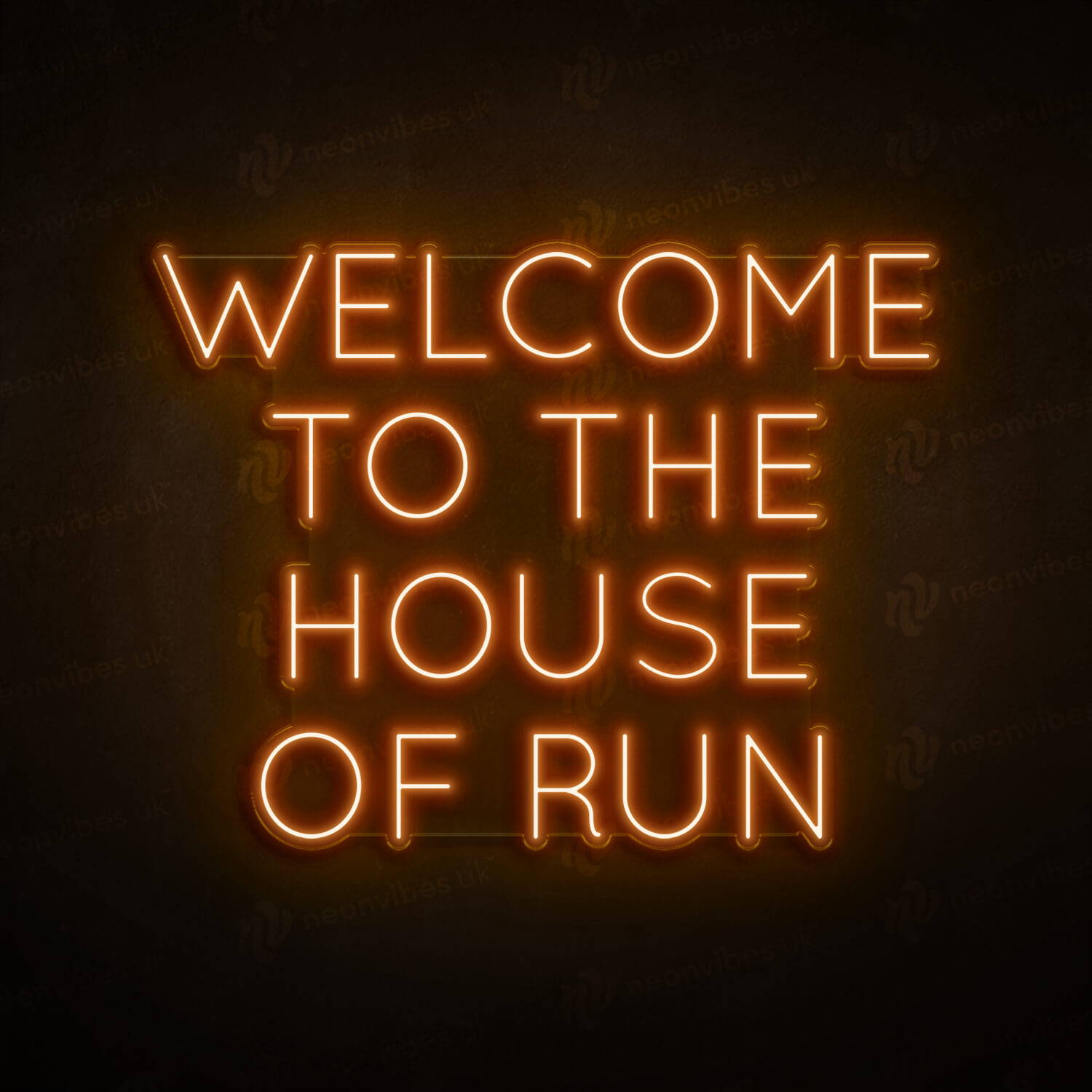 Welcome to the House of Run
Personally, my favourite sign so far, Welcome to the House of Run, is currently being produced in the Neon Vibes workshop. I cannot wait to find out in which new store it will feature. Makes me hanker to buy some new trainers!
If you are in an Up & Running store in the coming months, and spot our neon signs, please send us a picture! We can't wait to see them!
Anyway, nothing left to do now except wait and see what the team at Up & Running does next. From everyone here at Neon Vibes…Happy 30th Birthday!! 🎂🎁🎉🥳
Long may you continue on your marathon journey.
Visit the Up and Running website to see what they are all about.
"I love working with the team at Neon Vibes, they are so personable and efficient. No job was ever too big. I'm a huge perfectionist and they would supply me with design proof after design proof until we got it absolutely right. I cannot say enough good things about the company."

Written by Sarah Marshall
Checkout their 30th Celebratory Run